Traditional maceration
The parameters to be piloted are the same as in the Crio and the Termo, mastering the microbiota and the extraction parameters, plus a couple of important additions: the extraction dynamics of each molecule that varies as the AF progresses and the volumes that you move whatever the operation (pumping over, pigeage, delestage, breaking, etc).
There are 3 steps that will help with your objective if properly interpreted:
1. Pre-fermentation phase: there is oxygen but there is neither CO2 nor alcohol, a lot of anthocyanin is extracted and the K begins to increase, increasing the pH. Until AF starts, the risks to control are oxidation and microbiological contamination.
2. Fermentation phase: as the alcohol content increases, anthocyanin extraction decreases and tannin extraction increases. The phenolic matury of the batch and the monitoring of the T/A ratio represent the appropriate strategy.
3. Post-fermentation phase: the extraction of tannins continues and polysaccharides are also released; after 2 weeks there is slight reabsorption of anthyocyanins and the color decreases. If the grapes allow it and the aim is to increase fat and structure, post FA maceration can increase the tannin content by up to 15%, always with attention to microbiology and your T/A objective.
It is almost always positive to extract the maximum amount of anthocyanins, so the first days of AF up to Vmax it is common sense to carry out an intense maceration work combining the appropriate tools (pH, temp., mechanical actions, enzymes). From the Vmax, maturity and the objective of structure set the pace, and once the AF is finished, light actions to protect the hat.
The really important thing is to extract only the good or the moldable, a reactive tannin can be matured by working well with the oxygen, a mature tannin can be stabilized, but a dry tannin is irreparable for this in the lots that come from stressed plots is better orient the structuring strategy towards wood.
Mechanical work is the second key to traditional maceration. When it comes to the question, how much aging? The answer is usually a number of pump-overs "4, 6, 12 ..." Yeah, but how many is that? and then it is completed with the time "15 ', 30', 1h ..." And what volume does that represent? This is the important piece of data, knowing the pump flows and deciding how much we want to extract and deciding what volumes we need to move for this. Because it will not be the same in the year the berry has a mean volume of 1 ml as the year this is 1.4 ml.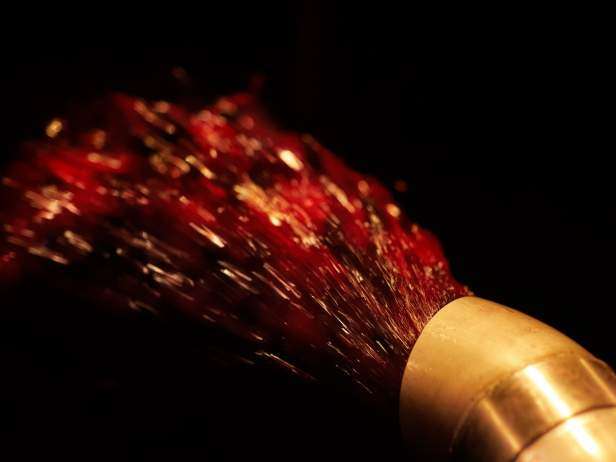 In any red wine profile, to obtain a mouth with the proper balance, we need to define and adjust the maceration to achieve this.
More information